Only 78 sq.m, but everyone will really be delighted when they see this house from the inside
A huge area is not at all a mandatory factor for creating comfort in the house.
This small, utterly charming house in North Carolina, USA is like a tiny castle. It surprisingly harmoniously blended into the landscape of the forest on the rocky slope of the mountain. Despite the relatively small area (78 sq.m.), the house is ideal for a family nest of two adults and two children.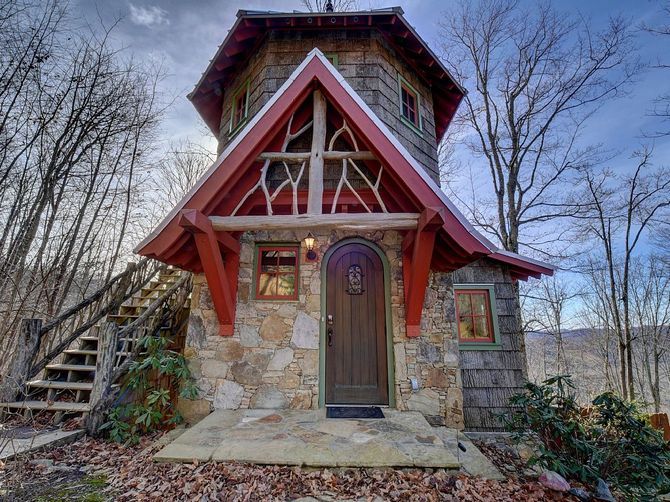 A true paradise for relaxation. And this amazing view compensates for everything that someone might consider a disadvantage.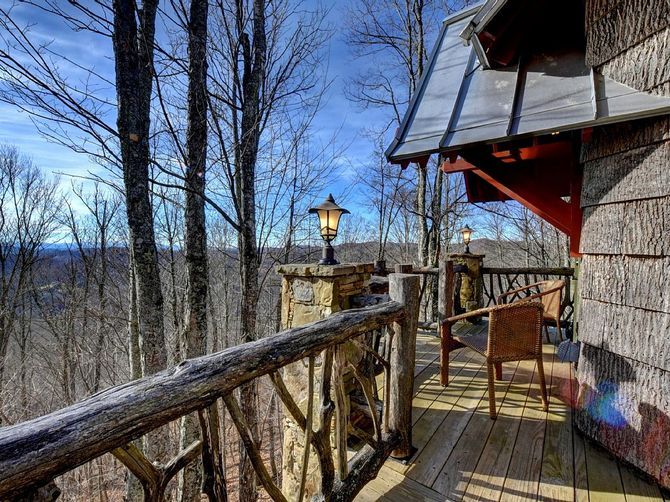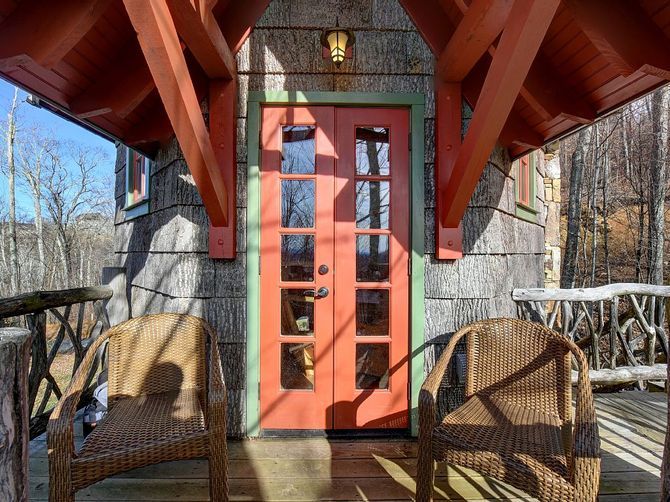 On the ground floor there is a small cozy room with a fireplace, here is a kitchen corner with an island and bar stools.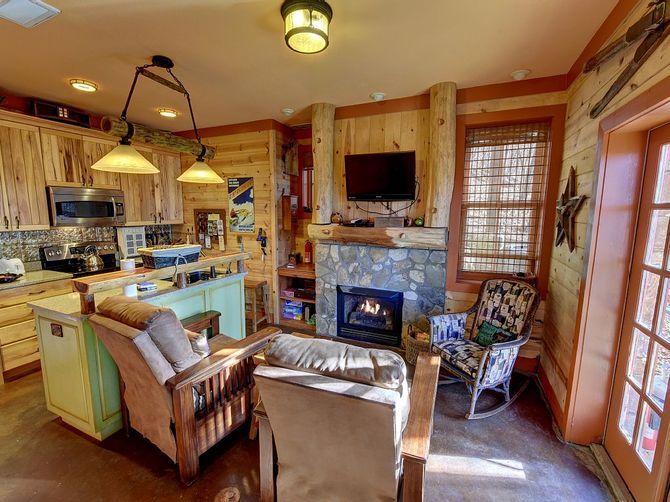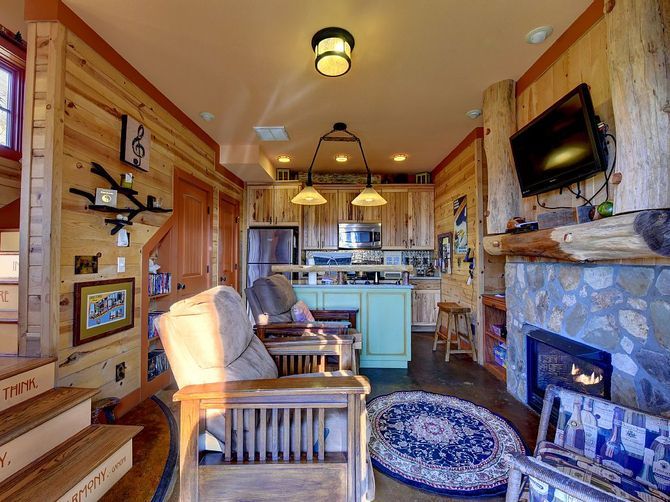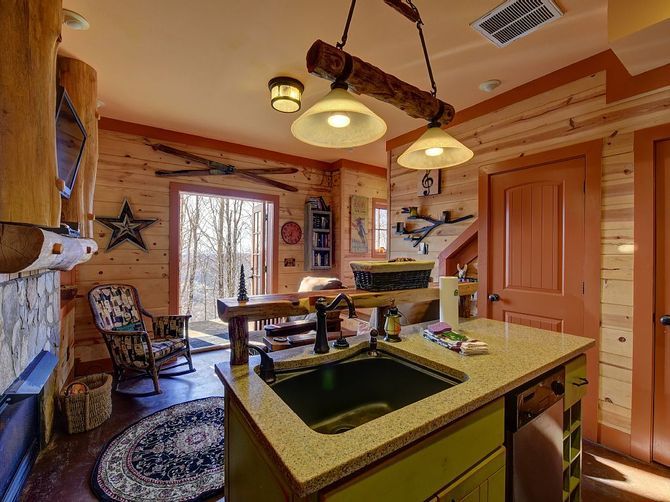 An original staircase leads upstairs, which reminds us of the main values ​​​​and the main necessary moments of our life.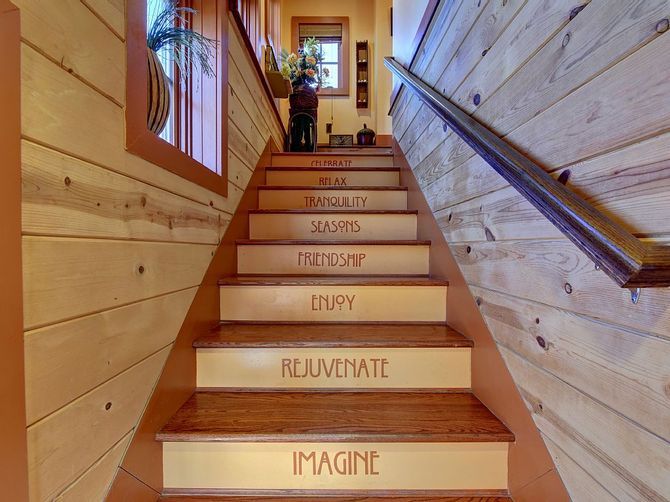 On the second floor, a beautiful and quite spacious bedroom for adults awaits us, from which a stunning view opens up.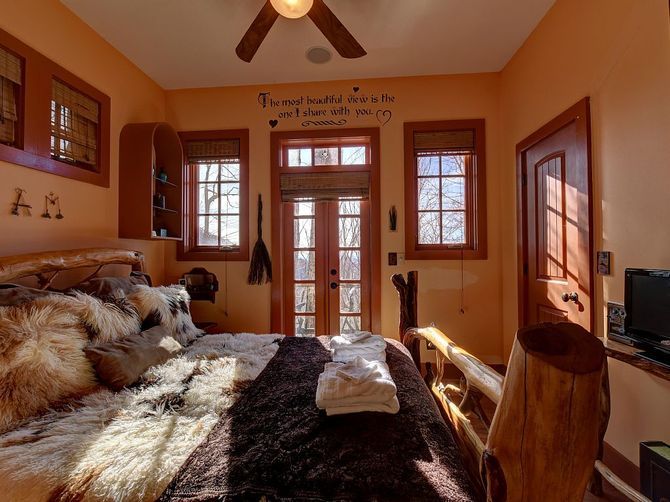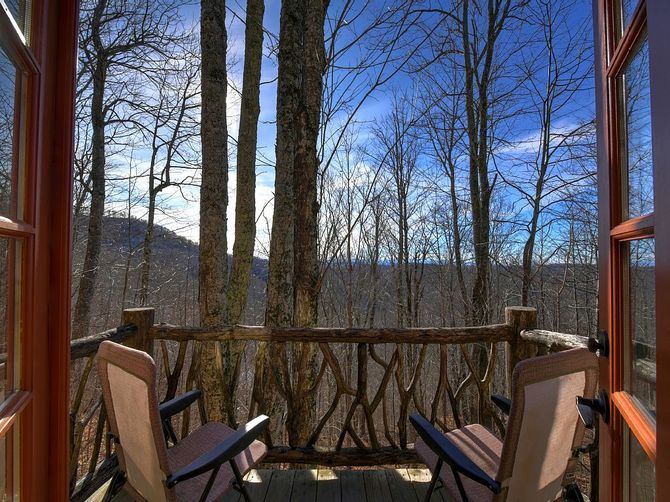 A small corridor connecting two rooms and a bathroom.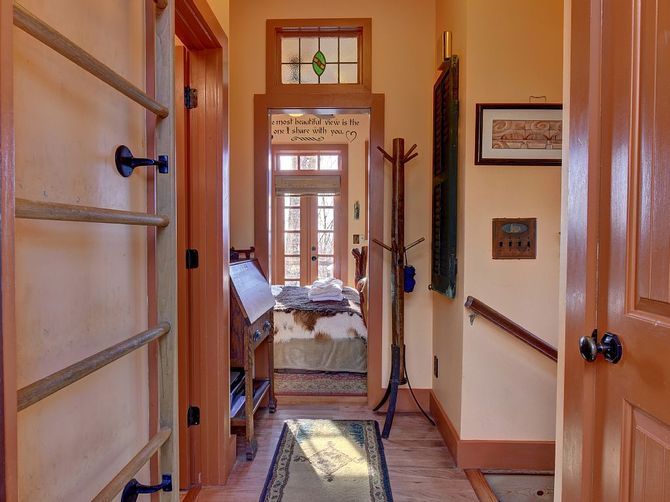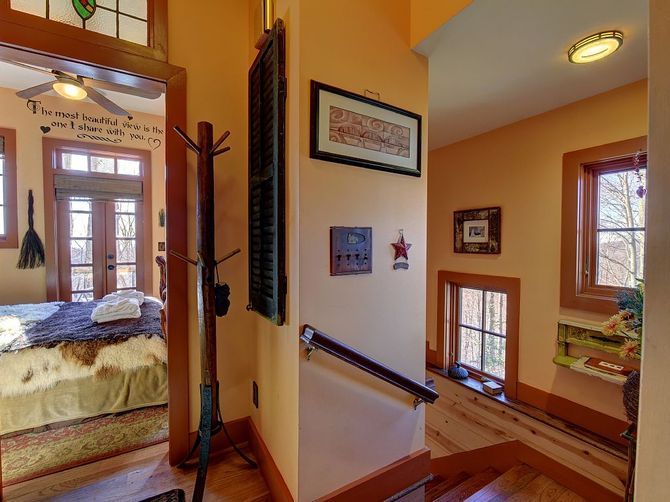 Bathroom with a beautiful shower, decorated in the style of a wooden house.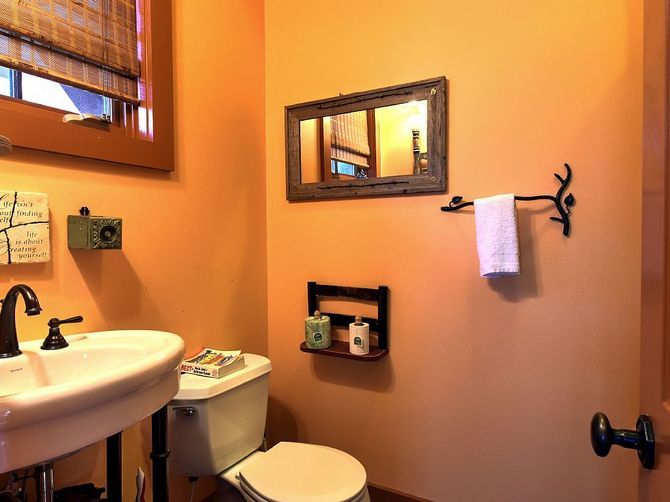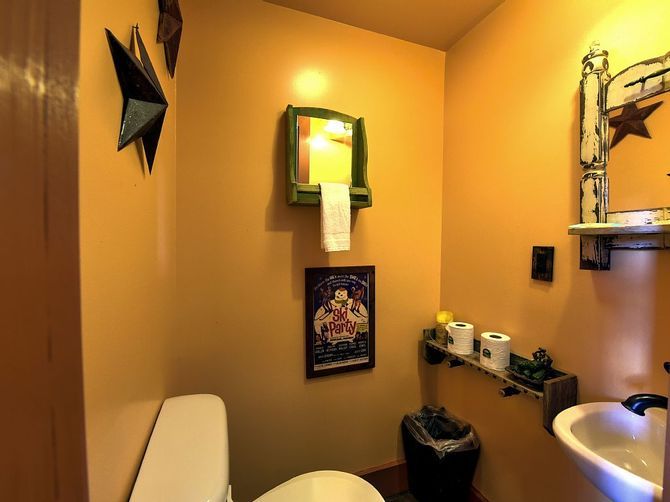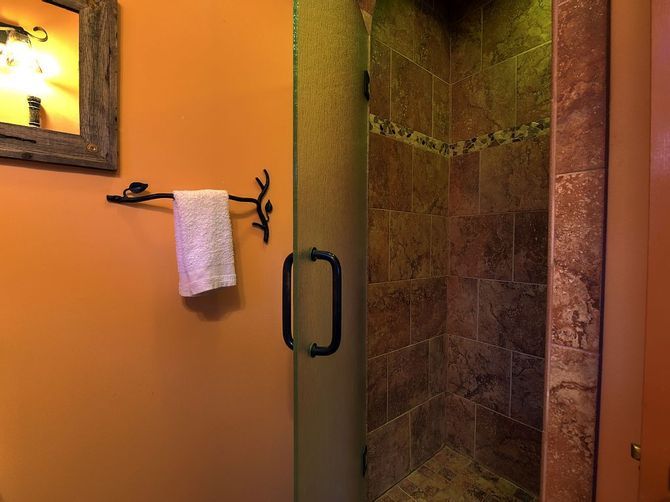 And a children's room, which, no doubt, will delight any child. The interesting design of the two-level bed is reminiscent of Robin Hood's home and is sure to inspire the little ones to have interesting dreams and adventures in this forested area.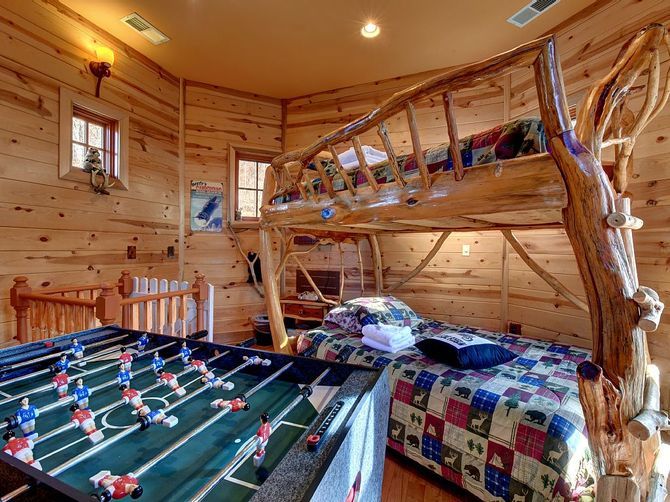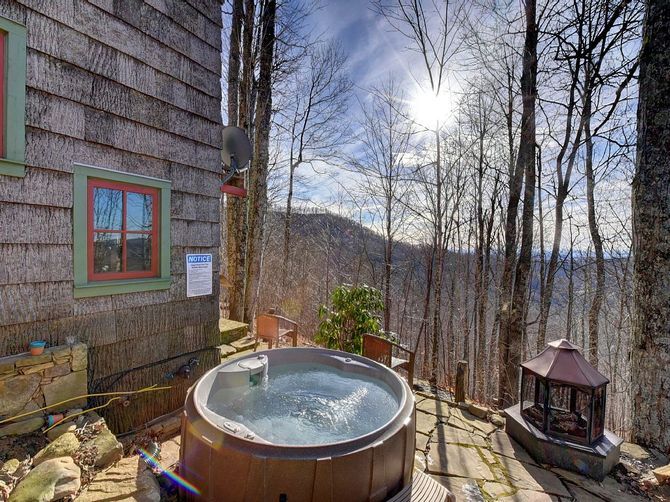 Outside guests will find a barbecue and jacuzzi. Everything you need for a beautiful and comfortable family vacation.