The bus station became a shelter for dogs, who even had their own mattresses
The employees of the bus station equipped places for feeding and sleeping of dogs.
In winter, we try to make our life more comfortable, for which we seat closer to the heater with a warm blanket.
It is often accompanied by tea or hot chocolate, as well as a fascinating book or favorite TV show. And if there is a dog, then it is at your feet.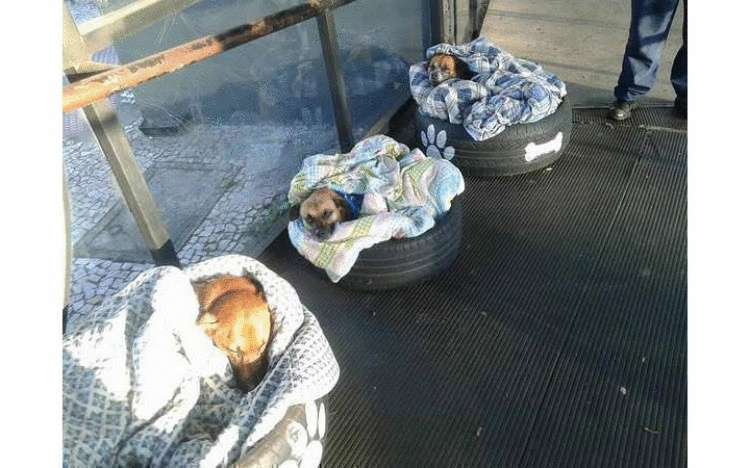 Stray dogs are in the worst situation, they do not have warm and safe housing.
For them, the employees of the bus station in the city of Curitiba arranged not only feeding, but also sleep, so that you, homeless animals, could sleep not only in warmth, but also in comfort.
And even if the beds are made of old tires, blankets, they are soft and comfortable.
In general, the life of these stray dogs has changed dramatically.
The people who care for these vulnerable animals deserve our respect.
May there be good people among us. The animals need us.