The smallest and most beautiful cow in the world lives in Bangladesh
The unique parameters have made the cow a star on social networks.
Bhutti Rani, a cow, lives near Dhaka. He is only 50cm tall and weighs 28kg.
Such unique conditions have made the animal a star of the Internet.
Many people have visited the creature, according to the farm.
Rani was brought in from another farm in Bangladesh last year.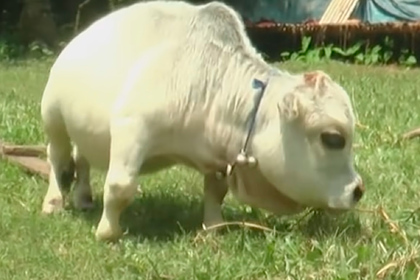 The title of the smallest cow in the world still belongs to Manikyama from neighboring India.
Sajedul Islam, a local veterinarian, says Rani's condition is due to genetic inbreeding, noting that he will no longer grow.