A man dedicates a love song to a rescued pit bull dog։ his girlfriend secretly notices it all
The dog, like humans, enjoys the serenade dedicated to her.
Jen Anderson kept many dogs, but when she saw Lady, she knew right away that she would take her from the shelter and start taking care of her. At that time, the pitbull was only 9 weeks old.
Jen and her boyfriend had always loved pets. The dog quickly became accustomed to their home and felt good.
The dog is so kind to everyone, she always approaches family members with affection and expects the same response from them.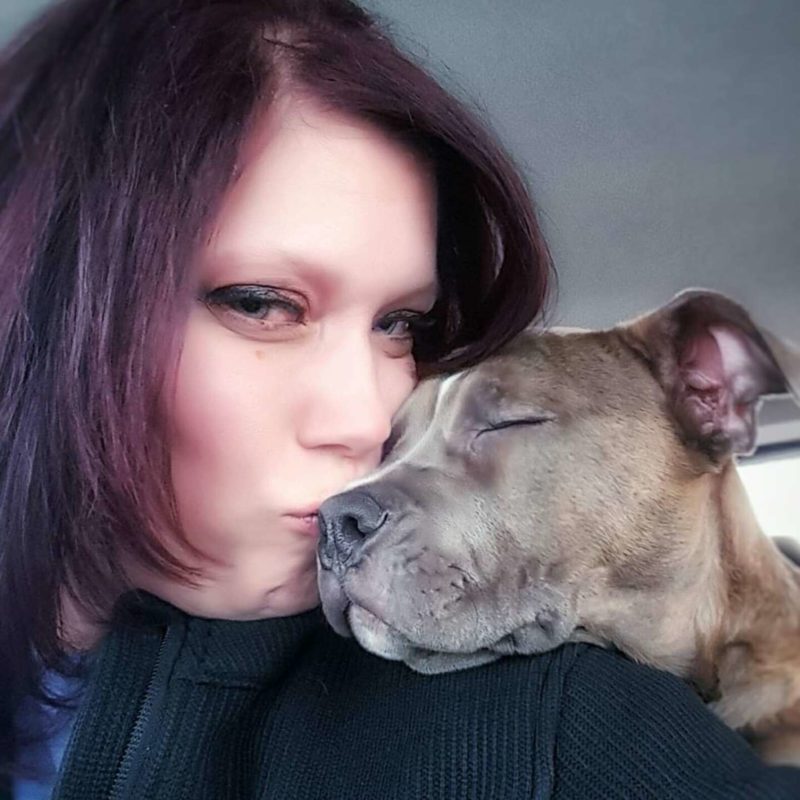 It seems like an ordinary story, but there is a beautiful expression of love here. Lady was just in love with Jenny's boyfriend.
What Jenny filmed on camera went viral on social media. One day Jen decided to leave the house when suddenly she heard her boyfriend singing a love song.
Jen secretly filmed this beautiful scene from the room.
They embraced each other while singing, and Lady was beyond excited. Jen said nothing and walked out of the house in silence so as not to interrupt this beautiful moment.
Jen said this attitude of her boyfriend toward animals is the reason she loves him so much.